Commissioner Contact and Biographical Information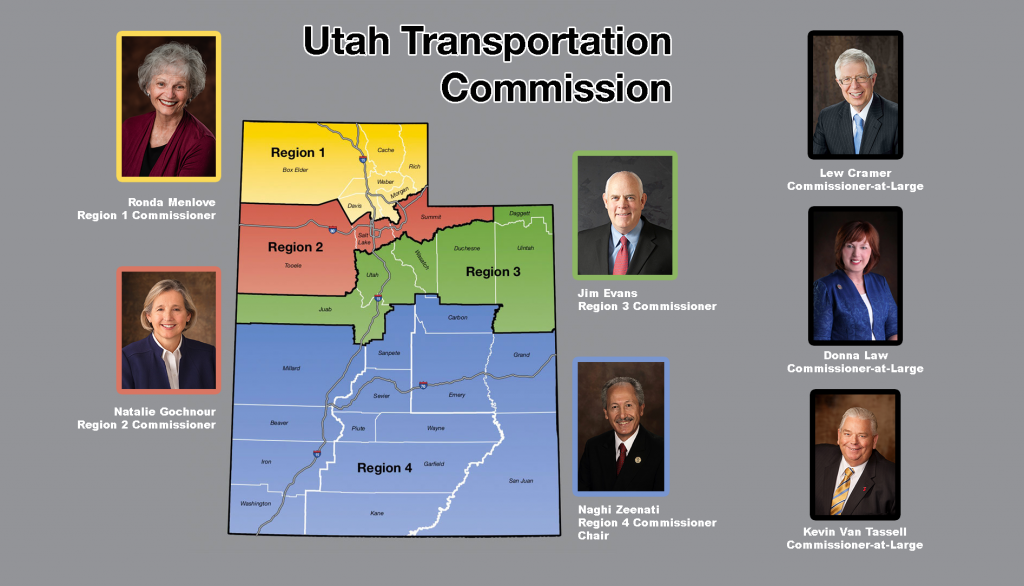 Naghi Zeenati, Chair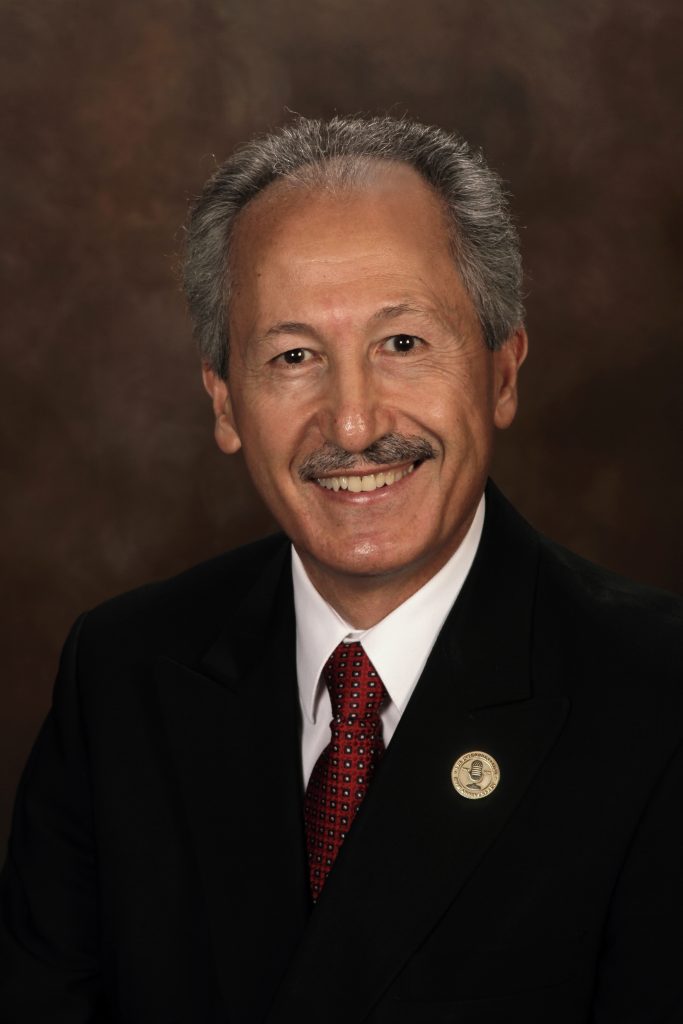 Mr. Zeenati is the Owner/President of Realty Express, a full service real estate and development company serving Southern Utah. Prior to coming to Utah in 1991, he was involved in the development and management of several retirement resort communities in California, Oregon and Arizona. He earned his B.S. and M.S. degrees in Civil Engineering from the University of Texas in Arlington, where he worked for the oil industry until its bust in the 1980's. Mr. Zeenati has served as Dean of Leadership UAR (Utah Association of Realtors), President of the Washington County Board of Realtors, Chairman of the Board for Leadership Dixie, Chairman of the Washington County Republican Party for 14 years, Dean of the Leadership Academy, President of the Kiwanis Club, Captain of the Community Action Team for St. George Police Department, Volunteers Chair for Huntsman World Senior Games for 22 yeas, Board member of Children's Justice Center, Chamber of Commerce, American Indian Services, Dixie Junior Livestock Show and Dixie State University Scholarship Associates.
Mr. Zeenati was appointed to the Transportation Commission in April 2013. He represents Beaver, Carbon, Emery, Garfield, Grand, Iron, Kane, Millard, Piute, San Juan, Sanpete, Sevier, Washington, and Wayne Counties (UDOT Region Four). Mr. Zeenati's was appointed as the Commission Chair in April 2019. His current term will end in April 2025.
Contact Information:
Mr. Naghi Zeenati
Realty Express
164 West 700 South
St. George UT 84770
Phone: 435-628-2222
Email: nzeenati@utah.gov
Lew Cramer, Commissioner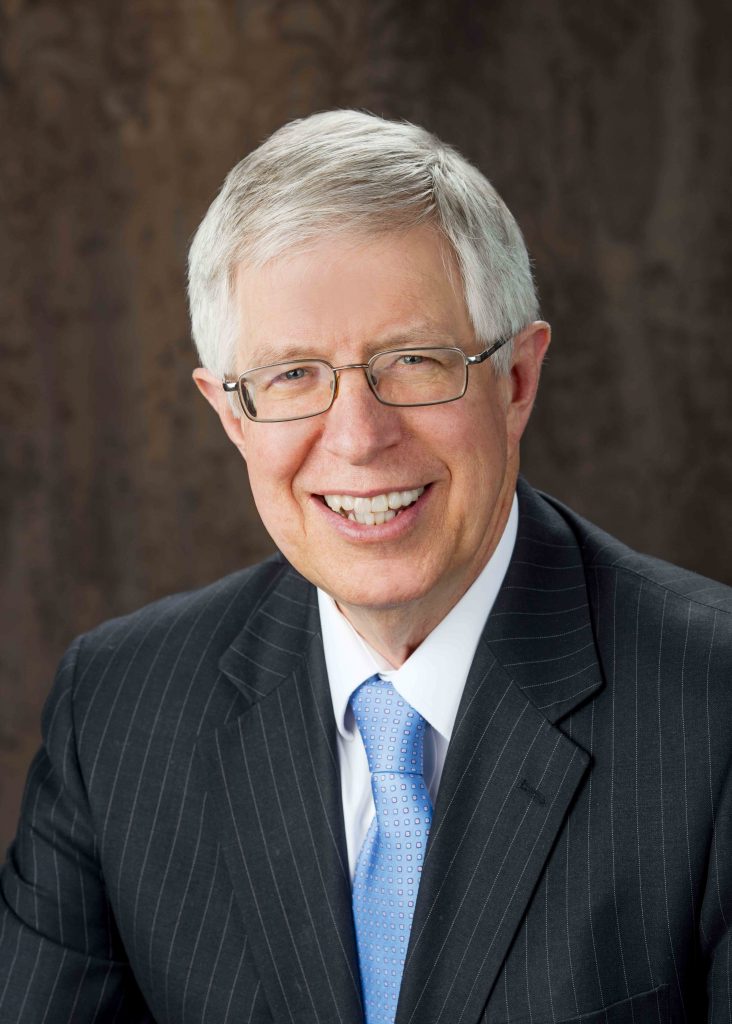 Mr. Cramer is CEO of Colliers International Utah, which is the largest commercial real estate company headquartered in the intermountain west, and part of the Colliers International network of 500+ offices in 68 countries providing full service real estate services. Previously he served as the founding CEO of the World Trade Center Utah, a public-private partnership assisting Utah companies to succeed internationally. He served in the Reagan and first Bush administrations as the subcabinet officer responsible for U.S. international trade promotion, including leading 1400 commercial officers at 100 embassies and consulates worldwide. He spent many years helping develop the first cellular and cable telephony projects in Asia, Europe and the former USSR. He taught for many years at the business schools of USC and Georgetown. He was commissioned as a US Army officer in the Transportation Corps, and is a graduate of the charter class of the BYU law school. He and his wife Barb live in downtown Salt Lake City, and are the parents of six children and thirteen grandchildren.
Mr. Cramer was appointed to the Transportation Commission in May of 2016. He currently serves as a Commissioner-at-Large. Mr. Cramer's current term ends in April 2027.
Mailing Address:
Mr. Lew Cramer
6550 South Millrock Drive
Suite 200
Salt Lake City, Utah 84121
Telephone: 801-947-8320
Email: lewcramer@utah.gov
Donna J. Law, Commissioner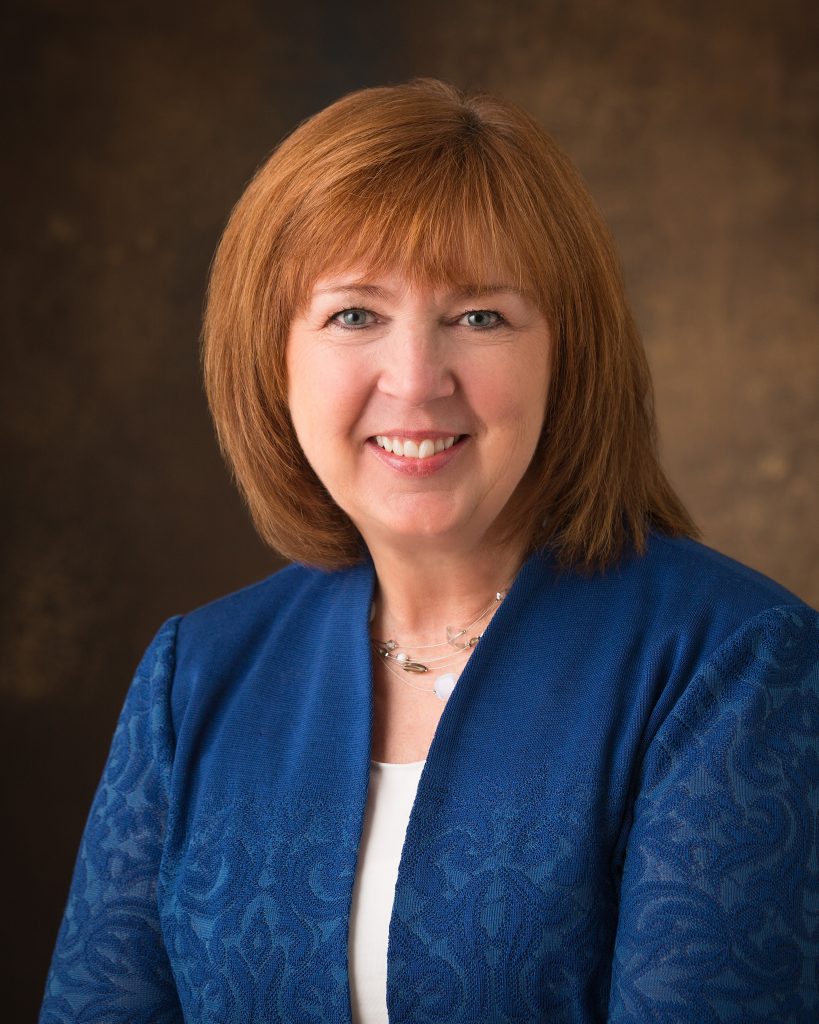 Ms. Law is Executive Director of Development and Government Relations at Southern Utah University representing SUU to the Utah State Legislature bringing greater visibility to the University's successes and distinctive mission. For the past two years she also directed the non-partisan Michael O. Leavitt Center for Politics and Public Service. After leading the marketing and communication efforts of the Utah Shakespeare Festival for a decade, she held leadership positions at the Idaho Shakespeare Festival and the Orlando Shakespeare Theatre before returning to SUU in 2009. Since that time, she has been part of the University's advancement team, successfully completing the $105 million "Future is Rising" fundraising campaign. Prior to joining SUU, Ms. Law enjoyed a 13-year career with SkyWest Airlines.
Before Ms. Law's appointment to the Transportation Commission, Governor Gary Herbert appointed her to the board of Utah Arts and Museums where she participated in funding and policy decisions serving Utah's museum constituency. She also serves on Cedar City's RAP board and the Southern Utah Museum of Art Advisory Board. She has served as board member and vice-president of the Shakespeare Theatre Association of America, chair of the Cedar City/Brian Head Tourism and Convention Bureau, and the Iron County Lodging Association. She has been recognized by the Pony Express Territory with the Nevada Volunteer Tourism Award and by the Cedar City Chamber of Commerce as Woman of the Year.
Ms. Law lives in Cedar City with her husband Kit.​
Ms. Law was appointed to the Transportation Commission in May 2017. She currently serves as Commissioner-at-Large. Ms. Law's current term ends April 2023.
Mailing Address:
Ms. Donna J. Law
351 W. University Blvd.
Cedar City, Utah 84720
Telephone: 435-590-4049
Email: donnalaw@utah.gov
Jim Evans, Commissioner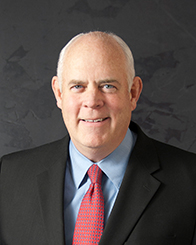 Jim Evans Currently Serves as the Executive Director for America's Freedom Festival at Provo. He retired in May of 2019 from Xactware after 20 years as their chief operating officer and senior vice president. Jim holds a bachelor's degree in organizational communications with an emphasis in training and development from Brigham Young University.
He is a member of the Timpanogos Regional Hospital Board of Trustees; BYU Athletic Leadership Council and served for several years on the board of directors for United Way of Utah County. He is a former mayor of Orem and also served as an Orem City Councilmember. Jim and his wife Tana are also members of the BYU President's Leadership Council.
Other past community service includes member of the Utah State Board of Regents for Higher Education; Chair of the Utah College of Technical Education Board of Trustees; member of the Alpine School District Board of Education: Freedom Festival Board of Directors and Trustee for the Mountainland Technology College.
Jim and his wife, Tana (who taught kindergarten in Alpine School District for 27 years), have resided in Orem since 1984 and have 3 children and 12 grandchildren. He is fluent in Spanish, enjoys BYU and UVU sports and has been known to do an occasional DJ gig for local youth dances and weddings.
Jim was first appointed to the Transportation Commission in May 2018, a term to expire April 2023. He represents Daggett, Duchesne, Juab, Uintah, Utah and Wasatch counties (UDOT Region Three).
Contact Information:
Phone: 801-380-2460
Email: jim@osolago.com
Natalie Gochnour, Commissioner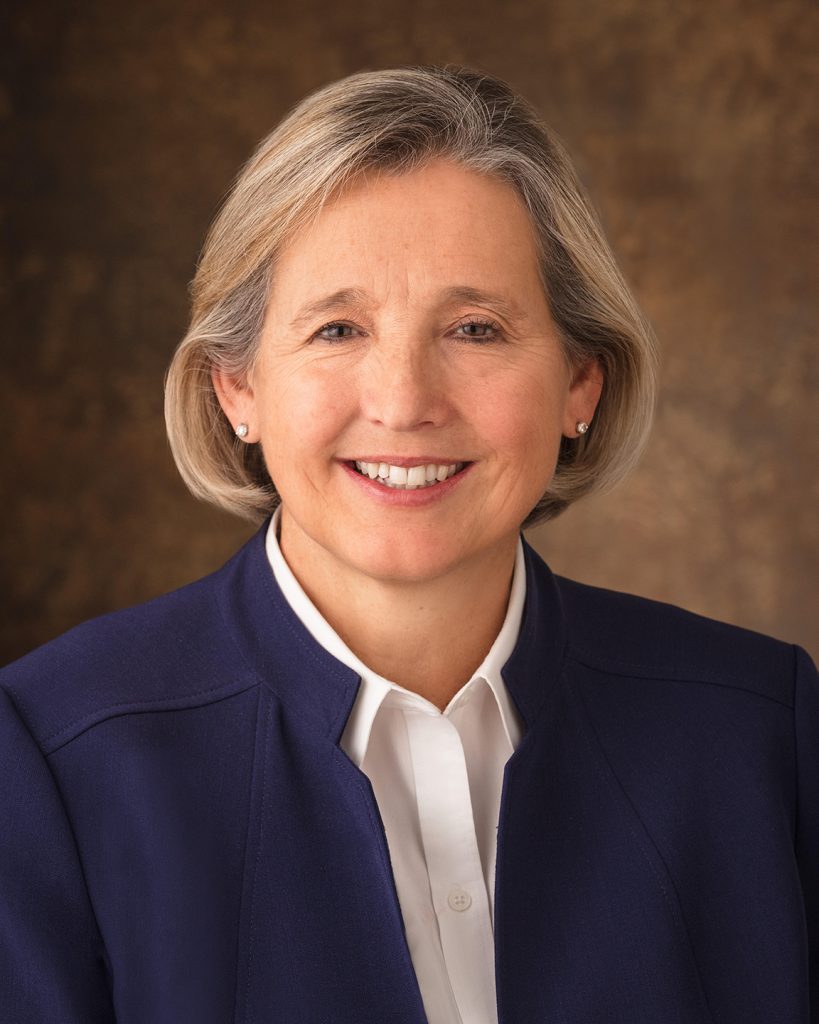 Natalie Gochnour serves as an associate dean in the David Eccles School of Business at the University of Utah, and as director of the Kem C. Gardner Policy Institute. She served in the administrations of three Utah governors – Bangerter, Leavitt and Walker – and was a political appointee in the George W. Bush administration. She authors regular columns in Utah Business magazine and the Deseret News and co-hosts the weekly radio program Both Sides of the Aisle on KCPW.
Natalie was appointed to the Transportation Commission in August 2019.  She represents Salt Lake, Summit and Tooele Counties (UDOT Region Two).  Her current term ends in April 2025.  
Mailing Address:
Natalie Gochnour
PO Box 141255
Salt Lake City, Utah 84114-1255
Telephone: 801-965-4103
Email: ngochnour@utah.gov
Kevin T. Van Tassell, Commissioner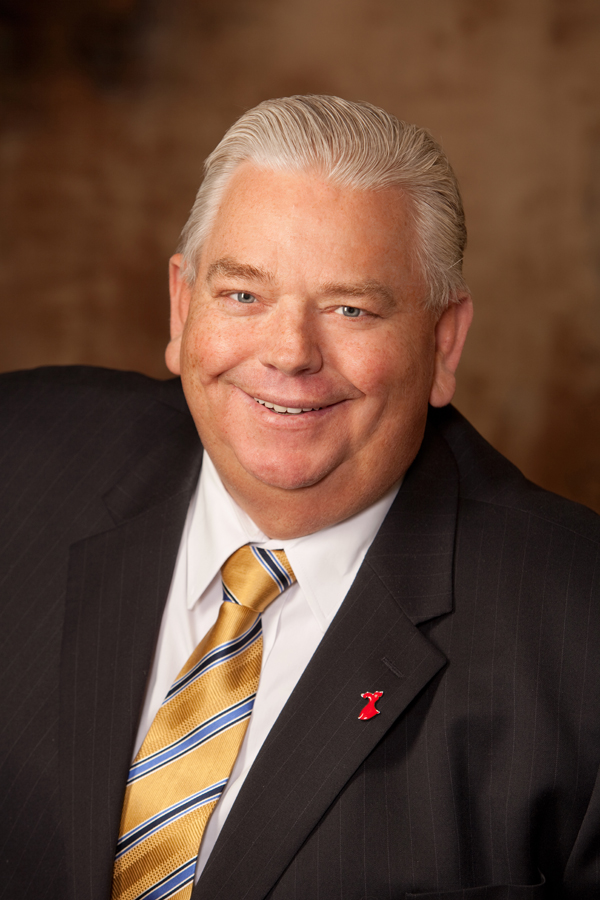 Kevin T. Van Tassell is a retired Area President for Zions Bank. He fulfilled his 38 years with Zions in the Uintah Basin and doing Agriculture loans in the intermountain west. He attended both Brigham Young University and Utah State University Uintah Basin.
Kevin just completed 12 years of service in the Utah Senate where he Chaired the Transportation Committee, was Rules Chair, Vice Appropriations Chair, and served as the Majority Leader pro-tem during the last year of service. Kevin also serve as President of Western States Transportation Alliance for two years.
Kevin is married to his sweetheart Janice they have 5 daughters and are expecting their 30th grandchild in October.
During Kevin's 12 years of service in the Senate, he missed the million-mile club by driving 725,000 miles mostly in Utah. Kevin understands good highways and the results of maintaining our system of highways.
Kevin was appointed to the Transportation Commission in August 2019. He currently serves as a Commissioner-at-Large, and his current term will end in April 2025.
Ronda R. Menlove, Commissioner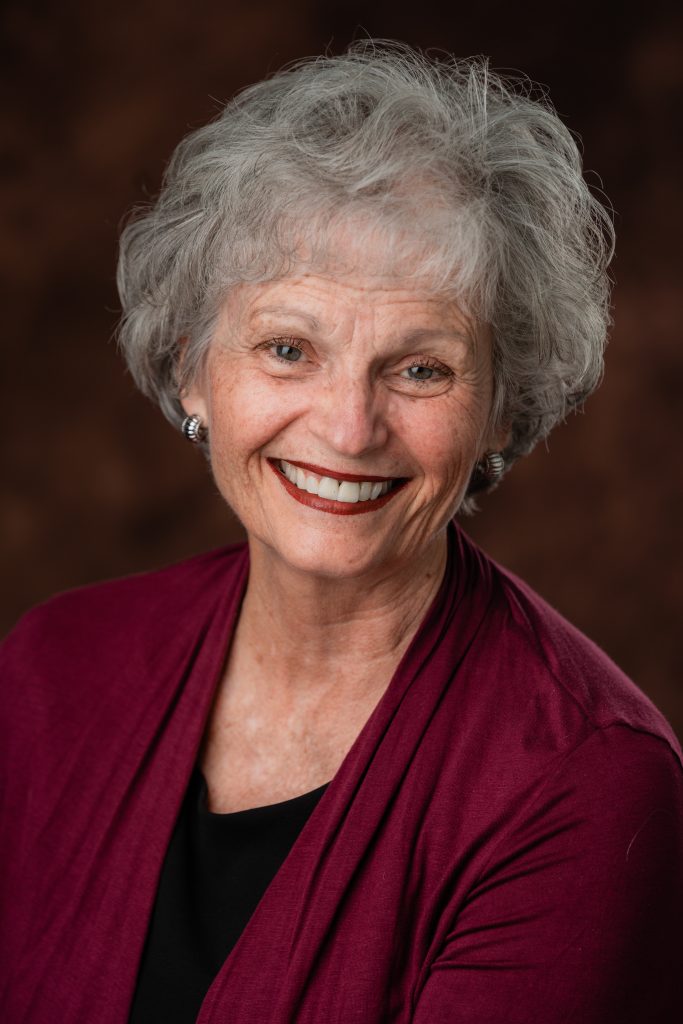 Ronda R. Menlove is a former legislator and university administrator. She served in the Utah House of Representatives for a decade representing Box Elder, Cache, and Tooele Counties. She was elected as the House Assistant Majority Whip and served on multiple other legislative committees including the Transportation Standing and Interim Committees. Ronda retired as the Senior Vice Provost for Regional Campuses and Distance Education and an Associate Professor in Special Education at Utah State University (USU). In that role she led the expansion of USU's campuses, centers, and online degree program delivery throughout the state. Ronda also worked as a public school administrator and teacher.
Ronda is married to Martell Menlove, former Superintendent of Public Education for the State of Utah. They have five children and 14 grandchildren. Ronda is a native of Box Elder County, lived with her husband and family in Cache County for eight years, and currently resides in Rich County. After retiring, Ronda and Martell served as religious and humanitarian volunteers in Russia, Egypt, and the United Arab Emirates.
Ronda was appointed to the Transportation Commission in June 2021.  She represents Box Elder, Cache, Rich, Weber, Davis and Morgan counties (UDOT Region One), and her current term will end in July 2027. 
UDOT Transportation Commission Responsible Area Boundaries Webmap