Region Three
Main Office: 658 N 1500 W, Orem, Utah 84057
Main Number: 801-227-8000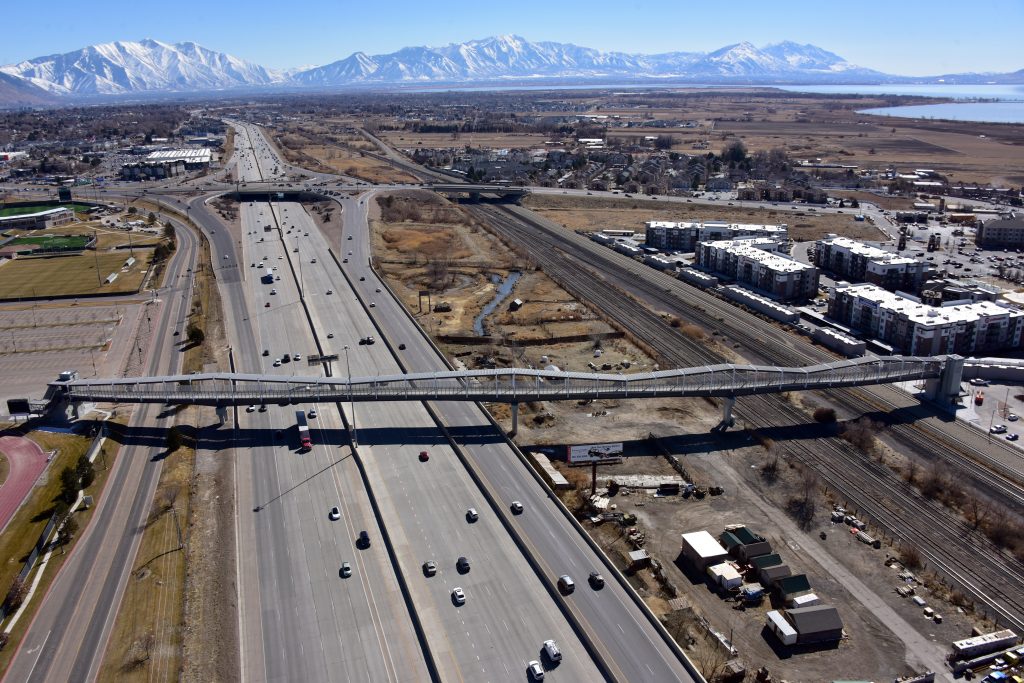 Region Three has jurisdiction over six counties in Central Utah: Daggett, Duchesne, Juab, Uintah, Utah, and Wasatch.
The regional office is located in Orem with maintenance stations located throughout various parts of the six county area. With approximately 200 full-time employees, Region Three serves a mixture of rural and urban communities creating tremendous opportunities for UDOT to best meet the public's transportation needs.
Region Three is organized into the following divisions: Administration, Construction, Maintenance, Materials, Preconstruction, and Project Management. Each division performs functions vital to the operational success of the Region.
To see how our divisions are organized, click on Region Three's Organization Chart .

Follow Region Three on Twitter
---
East Maintenance Area
Helpful Links:
Current Roadway Conditions Information
Bill Townsend – District Engineer
btownsend@utah.gov
801-222-3436
Fred Priebe – Area Supervisor
fpriebe@utah.gov
435-650-0534
East Area Maintenance Stations
Tabiona Station – #3431
Cole Giles
435-650-7173
Duchesne – Station #3434
Justin Lazenby
435-650-7027
Roosevelt – Station #3435
Shelby Clayburn
801-875-2761
Manila – Station #3436
Ryan Bowen
435-778-0134
Vernal – Station #3437
John Jorgensen
435-828-7423
Urban Maintenance Area
Helpful Links:
Current Roadway Conditions Information
Steve Park – District Engineer
stevepark@utah.gov
801-227-8029
Mike Cole – Area Supervisor
mcole@utah.gov
801 227-8051
Urban Area Maintenance Stations
Provo – Station #3423
Shawn Bright
801-921-1599
Provo Canyon – Station #3425
Brian Allen
801-434-7470
Provo – Station #3427
Chad Gasser
801-426-4755
Saratoga Springs – Station #3428
Leslie Beck
801-766-3210
Heber – Station #3431
Jared Duke
435-671-8162
South Maintenance Area
Helpful Links:
Current Roadway Conditions Information
Bill Townsend – District Engineer
btownsend@utah.gov
801-222-3436
Chad Hansen – Area Supervisor
chadhansen@utah.gov
435-222-3403
South Area Maintenance Stations
Eureka – Station #3421
Travis Haynes
801-372-0239
Nephi – Station #3422
Chad Cowan
435-660-0671
Santaquin – Station #3424
Gary Steele
801-376-8624
Spanish Fork – Station #3426
Troy Johnson
801-602-2798
Paint Crew
Travis Garrett
801-227-8038