Highway Restrictions
TRAVEL LANE RESTRICTIONS
Left Lane Travel Restrictions
A person may not operate a vehicle in the left-most lane or High Occupancy Vehicle (HOV) lanes if:
Vehicle is drawing a trailer or semi-trailer regardless of size, or
Vehicle or combination of vehicle has a gross vehicle weight of 12,001 or more pounds.
Left most lane when three or more lanes exist in the direction of travel.
Right Lane Travel Restrictions
Permitted non-divisible vehicles shall be driven in the right-most lane of traffic, except where the right lane must exit.
When overtaking and passing another vehicle, permitted non-divisible vehicles shall be driven to the immediate left of the right-most lane returning to the right most lane as soon as feasible.
If right-most lane is designated as an "auxiliary" lane, vehicles shall operate in the center lane until the auxiliary" lane ends.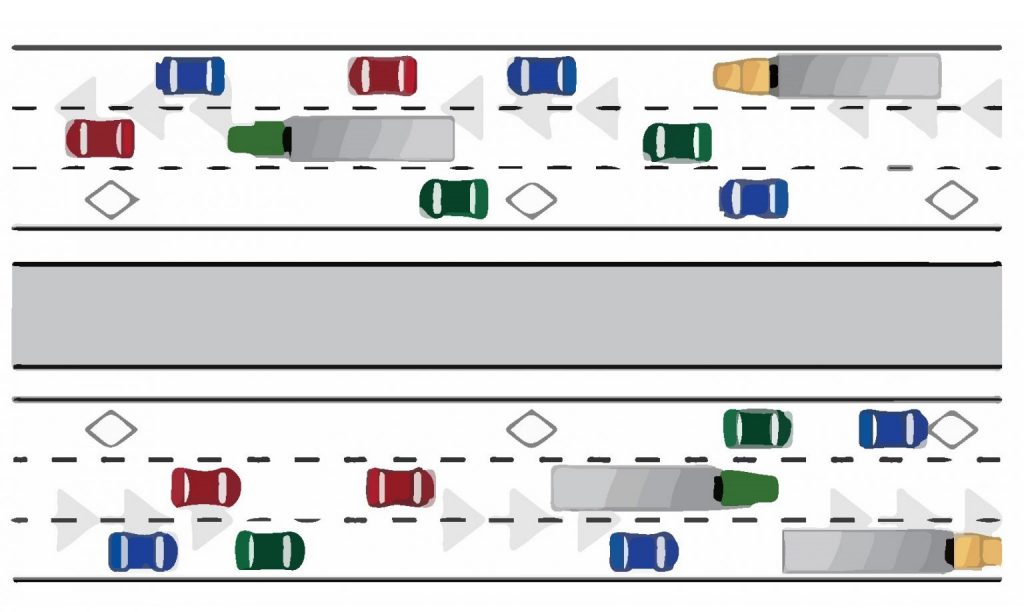 WEATHER TRAVEL RESTRICTIONS
Utah Administrative Rule R909-2-11
CURFEW CONGESTION AREA TIMES AND RESTRICTIONS
Utah Administrative Rule R909-2-12
HOLIDAY TRAVEL
Utah Administrative Rule R909-2-13
SNOW PLOW OPERATIONS
Utah Administrative Rule R909-2-31
PILOT ESCORT PROVISIONS AND GENERAL REQUIREMENTS
Utah Administrative Rule R909-2-18
OVERSIZE NON-DIVISIBLE LOAD PROVISIONS REQUIRING POLICE ESCORTS
Utah Administrative Rule R909-2-19
STRATEGIC HIGHWAY NETWORK (STRAHNET) NATIONAL DEFENSE HIGHWAY SYSTEM