Motor Carrier Division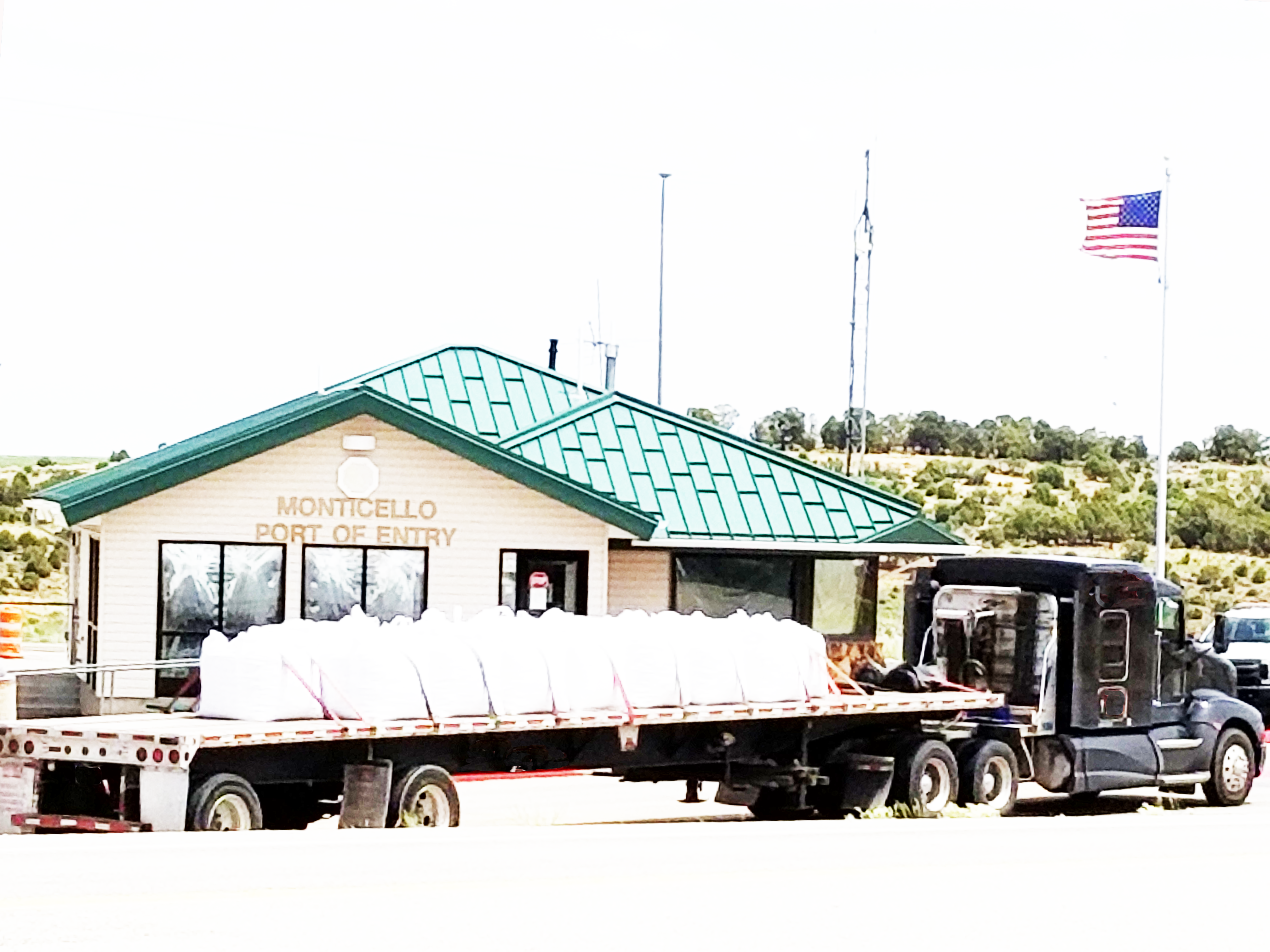 The Strategic Goals of the Motor Carrier Division are:
ZERO CRASHES, INJURIES AND FATALITIES INVOLVING LARGE TRUCKS AND BUSES
UDOT Motor Carrier Division is committed to safety, and we won't rest until we achieve zero crashes, zero injuries and zero fatalities invoving large trucks and buses.
PRESERVE INFRASTRUCTURE
We believe good roads cost less, and through proactive size and weight observation & enforcement we maximize the value of our infrastructure investment for today and the future.
OPTIMIZE MOBILITY
UDOT Motor Carrier Division optimizes large truck and bus traffic mobility by offering Port of Entry bypass opportunites and incorporating innovative technology and traffic management strategies.
We partner and work closely with the United States Department of Transportation (USDOT) Federal Motor Carrier Safety Administration (FMCSA), and in partnership with the Utah Highway Patrol (UHP) in administering and enforcing the Federal Motor Carrier Safety Regulations (FMCSRs) and Hazardous Materials Regulations (HMRs).
In collaboration with FMCSA, UDOT Motor Carrier Division Safety Investigators conduct on-site and off-site investigations and safety audits. These consist of reviewing a motor carrier's records to ensure that a carrier or shipper has adequate safety controls in place that are in compliance with applicable Federal Motor Carrier Safety Regulations(FMCSR's) Hazardous Material Regulations (HMR's). Investigations include doing vehicle inspections when appropriate.
UDOT's Ports of Entry are located strategically across the state, while 8 are staffed full time, we have some that are staffed on a random basis with help from the Utah Highway Patrol. Ports of Entry have many functions, one very important function is the protection of our roads and infrastructure that require vehicles to be in compliance with size and weight regulations. Motor Carrier staff also conduct Commercial Vehicle Safety Alliance (CVSA) inspections, that consist of driver only as well as vehicle inspections. These inspections are designed to increase the safety of our roads and the people who travel upon them.
Motor Carrier Contacts
Chad Sheppick, Motor Carrier Division Director
(801) 965-4156
csheppick@utah.gov
Lane Murphy, Motor Carrier Division Deputy Director
(801) 965-4105
lmurphy@utah.gov
Rick Clark, Operations Manager
Safety
(801) 965-4528
rcclark@utah.gov
Stephen Goodrich, Operations Manager
Highway Preservation
(801) 965-4637
sgoodrich@utah.gov
Daniel Hunter, Operations Manager
Business Systems, Grant Management, Customer Service, DataQs & Training
(801) 965-4630
danielhunter@utah.gov
Travis Bowen, Supervisor
Daniels Port of Entry, U.S. HWY 40, Milepost 22
(435) 654-1091
(435) 654-0123 FAX
tbowen@utah.gov
Clay Carter, Supervisor
Kyle Bell, Supervisor
Echo Port of Entry, Interstate 80, Milepost 180 (Utah/Wyoming Border)
(801) 336-5286
(801) 336-5288 FAX
claycarter@utah.gov
kylebell@utah.gov
Kerry Glover, Supervisor
Kanab Port of Entry, U.S. HWY 89, Milepost 67
(435) 644-5871
(435) 644-5865 FAX
kglover@utah.gov
Doug Christiansen, Supervisor
Monticello Port of Entry, U.S. HWY 491, Milepost 2
(435) 587-2662
(435) 587-3427 FAX
dougchristiansen@utah.gov
John Kelley, Supervisor
Steve Reece, Supervisor
Peerless Port of Entry, U.S. HWY 6, Milepost 231
(435) 472-3401
(435) 472-8280 FAX
jekelley@utah.gov
stevereece@utah.gov
Anthony Meier, Supervisor
Don Ford, Supervisor
Perry Port of Entry, Interstate 15, Milepost 358.8
(435) 734-9414
(435) 723-2327 FAX
ameier@utah.gov
dlford@utah.gov
Warren Christley, Supervisor
Andy Aikens, Supervisor
St. George Port of Entry, Interstate 15, Milepost 1 (Utah/Arizona Border)
(435) 673-9651
(435) 628-8322 FAX
wchristley@utah.gov
jaikens@utah.gov
Roberto Pinedo, Supervisor
Vanesa Castaneda Romero, Supervisor
Wendover Port of Entry, Interstate 80, Milepost 3 (Utah/Nevada Border)
(435) 665-2274
(435) 665-7810 FAX
rpinedo@utah.gov
vcastaneda1@utah.gov
Jessica R. Davis, Supervisor
Safety Investigations
(801) 965-4752
(801) 965-4899 FAX
jrdavis@utah.gov
Jacob Glover, Supervisor
Customer Service/Superload Team
(801) 965-4892
(801) 965-4847 FAX
jglover@utah.gov
Motor Carrier Customer Service
Motor Carrier Division
4501 South 2700 West
Box 148240
Salt Lake City, Utah 84114-8240
(801) 965-4892
(866) 215-5399
(801) 965-4847 FAX
mccustomerservice@utah.gov
Hours: Monday – Friday 8 a.m. to 5 p.m.

Contact Motor Carrier Customer Service for assistance with:
• Permit Requests
• Construction Restrictions
• LCV Application Request
• Port Bypass Program Info
• Routing Assistance
• Unified Carrier Registration Info
• STE Profile Sheet Information

NOTICE:
Because of additional processing requirements, loads more than 17′ 6″ in Height, 17′ in Width, or over 300,000 lbs. will only be processed Monday through Friday from 8 a.m. to 5 p.m. Mountain Standard Time, and may take up to 3 Days for approval.