Innovation Station
Statewide Innovation Program
UDOT's Statewide Innovation Program is led through the Research and Innovation Division via UDOT's larger Technology and Innovation Group. At UDOT, innovation efforts are an essential part of everyone's job. Many employees are hired and promoted based, in no small part, on their ability to influence innovative outcomes.
This strong culture of employee-driven innovation has deep roots that reflect positive credit onto all of those who came before us. Our predecessors fought hard for the modernization of Utah's transportation system. Current employees have also risen to meet today's demanding transportation challenges in a way that honors those who first lit the path for us to follow. In that sense, UDOT's earned national reputation for innovation excellence is by deliberate design (as opposed to being accidental).
This page is dedicated to continuing UDOT's proud tradition of being a world-class leader in the transportation innovations space. Please review this content to learn more about how UDOT continues to invest in a better tomorrow, and how you can accelerate these efforts by actively participating today!
---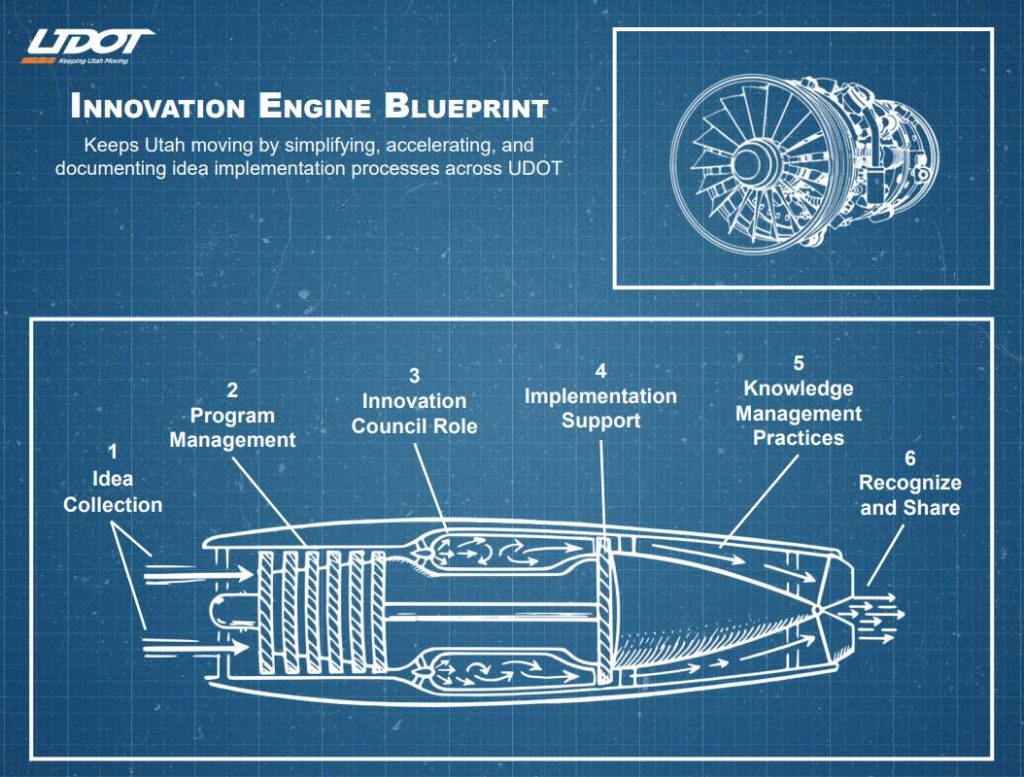 (click image above for details)
---